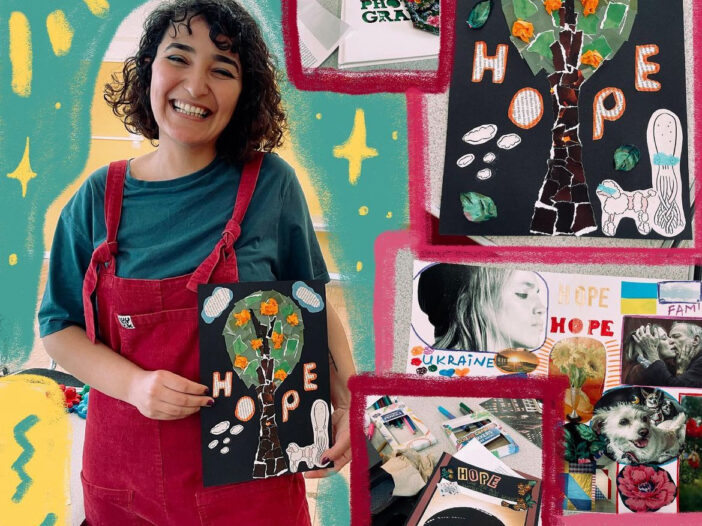 Sevilay Kaya is a Bristol-based graphic designer intent on working with purpose-led organisations. She created the beautiful 'compassion tree' design at the centre of this year's festival materials. She tells us more about her inspiration behind the image, why she chooses projects she cares about and what she's currently working on.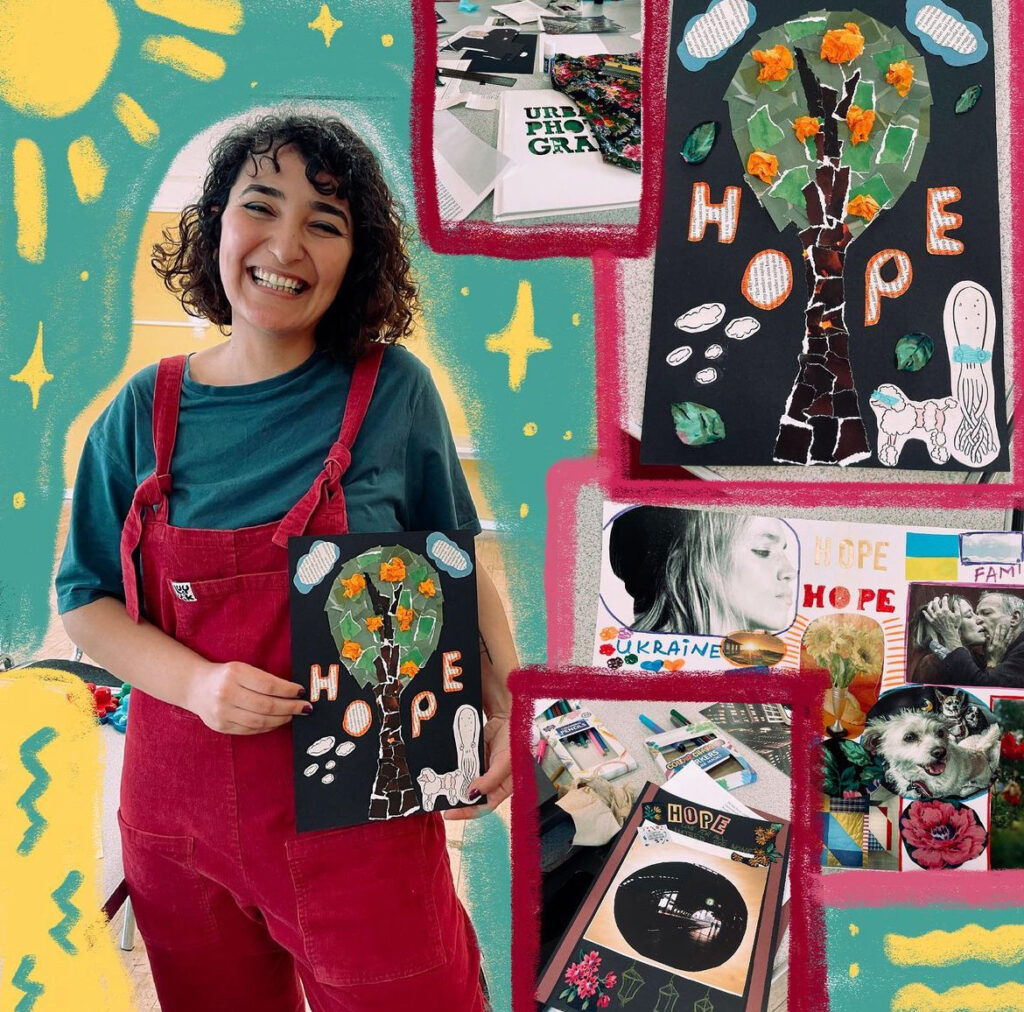 I'm Sevilay. I moved to the UK from Turkey about two years ago; I live in Bristol and work self-employed through my own company.
I studied law in Turkey and worked as a lawyer for about five years. However, since I did not feel happy in this field, I also took graphic design training in 2018 and tried to improve myself.
I now provide legal consultancy services and also services in design.
I had the opportunity to meet the Refugee Festival team through Ashley Community Housing (ACH). I had heard about the festival before, but since I was new to Bristol I didn't have the chance to attend. The idea of designing the festival's materials was inspiring because I was impressed by their mission of celebrating diversity; I cared about expanding this festival and reaching more people. I think the fact that I have a migrant background definitely contributed to this :))
I was also aware of the power of design in expanding the festival and making it eye-catching. For this reason, I started working on a simple design that aligned with the festival's mission and this year's theme, 'compassion'. But I have to admit, the idea came to me after our first meeting with the team, and I loved it! Fortunately, the team agreed with me and we continued with a 2023 tree design.
The most emotional moment during this process was seeing my drawing on many people's t-shirts at the Celebrating Sanctuary event at Queen Square on the festival's last day. It was a perfect feeling for me. I still get so excited when I see someone wearing a t-shirt with this design!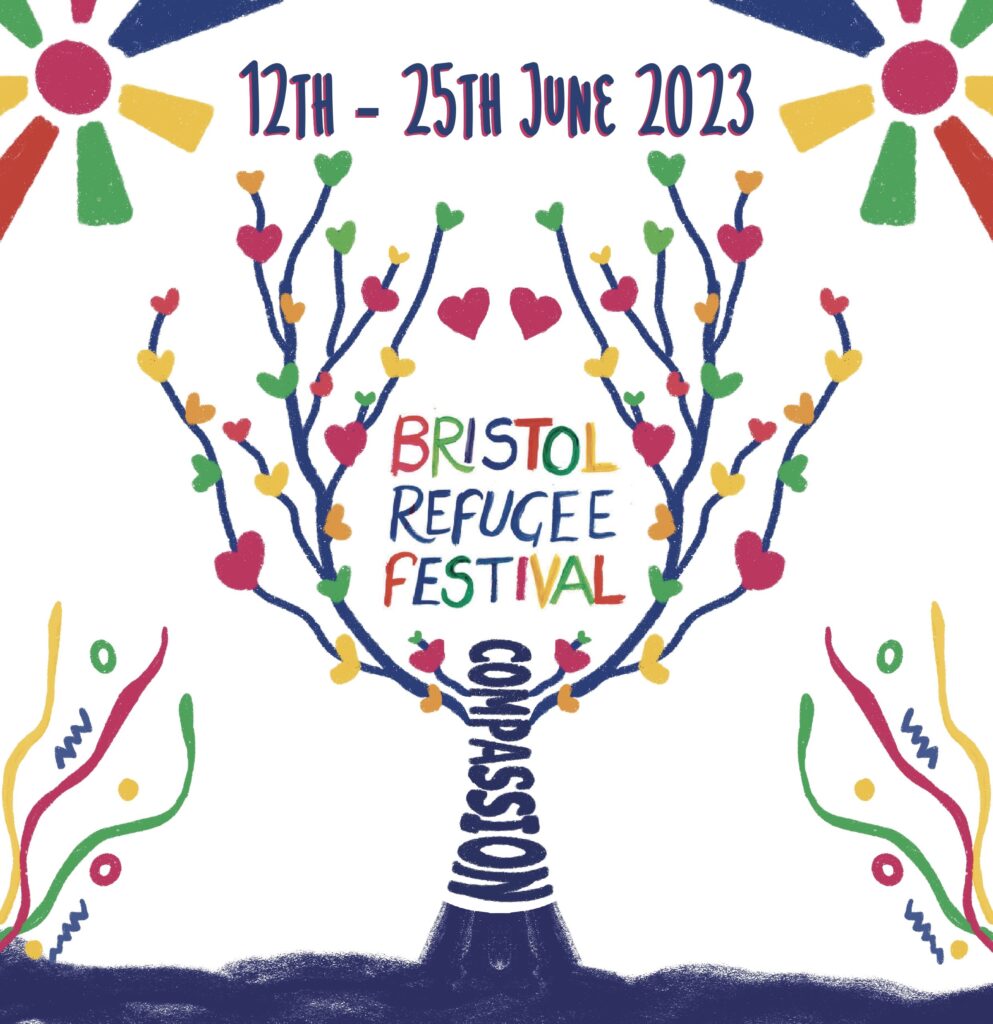 I really care about the mission and vision of the organisations I work with and what the design will serve. It is also precious to support small businesses because I am going through similar processes and am familiar with their difficulties.
I am currently working on projects that excite me, the most exciting being a children's book I illustrated. I am collaborating with another small business owner friend. The book includes poems about 12 national flowers that are good for bees and explains about seeds and how to compost.
On another exciting project, I am working with the Bristol Palestine Film Festival. I support them in designing marketing materials under the festival's theme this year. Likewise, the mission and vision of this festival influenced me to work with them. They have decided this year to raise funds for Medical Aid for Palestinians (MAP), a charity working in Gaza and the wider region providing frontline medical services. For this reason, it makes me happy to work with them this year.
I am working with Bristol Beacon on another project related to the coming together of people from many cultures. They will share the details soon, but this project excites me. And of course, we have many ongoing projects with ACH.
Follow me on instagram to find out more! See my portfolio here.