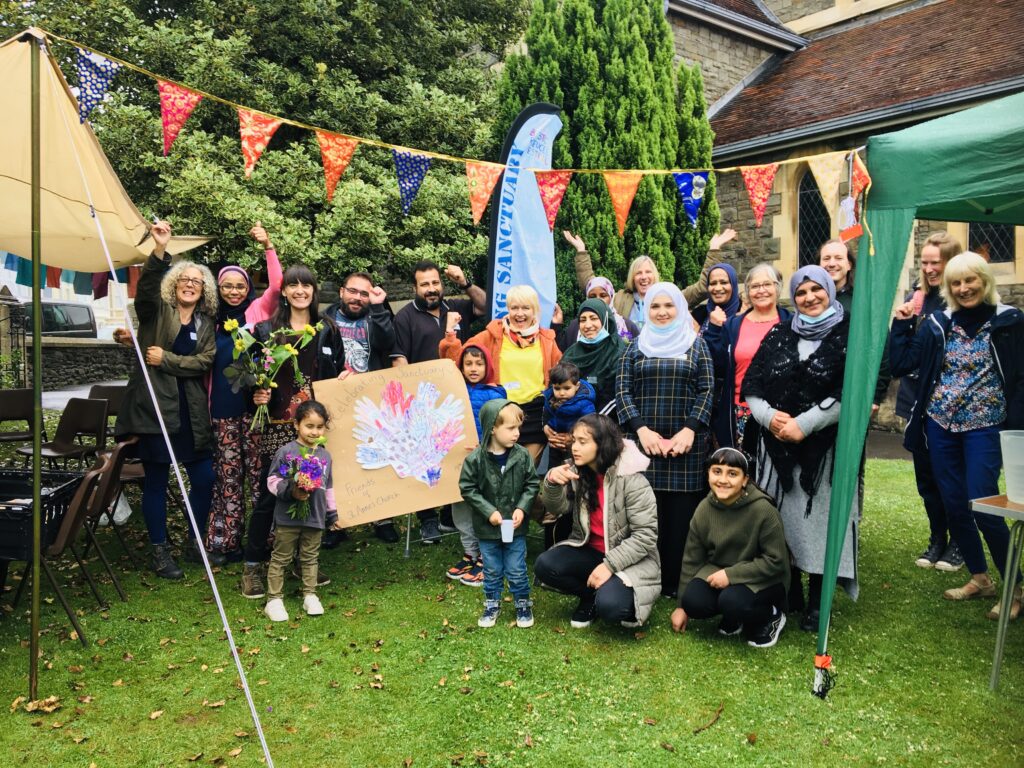 "Healing Through Community"
This year we invite you to explore the theme of healing and how this might be done through activity that creates strong, welcoming and inclusive communities.
Healing means the process of making or becoming sound or healthy again. This process is made much easier if we have support and care from others. All of us will have experienced injury or loss at some point in our lives and know how important family, friends, neighbours are for helping ease the pain and begin healing again. Refugees and asylum seekers arriving in the UK will have lost those strong networks and connections, so together we need to help them rebuild new ones, so they can feel welcome, safe valued and so begin to heal.