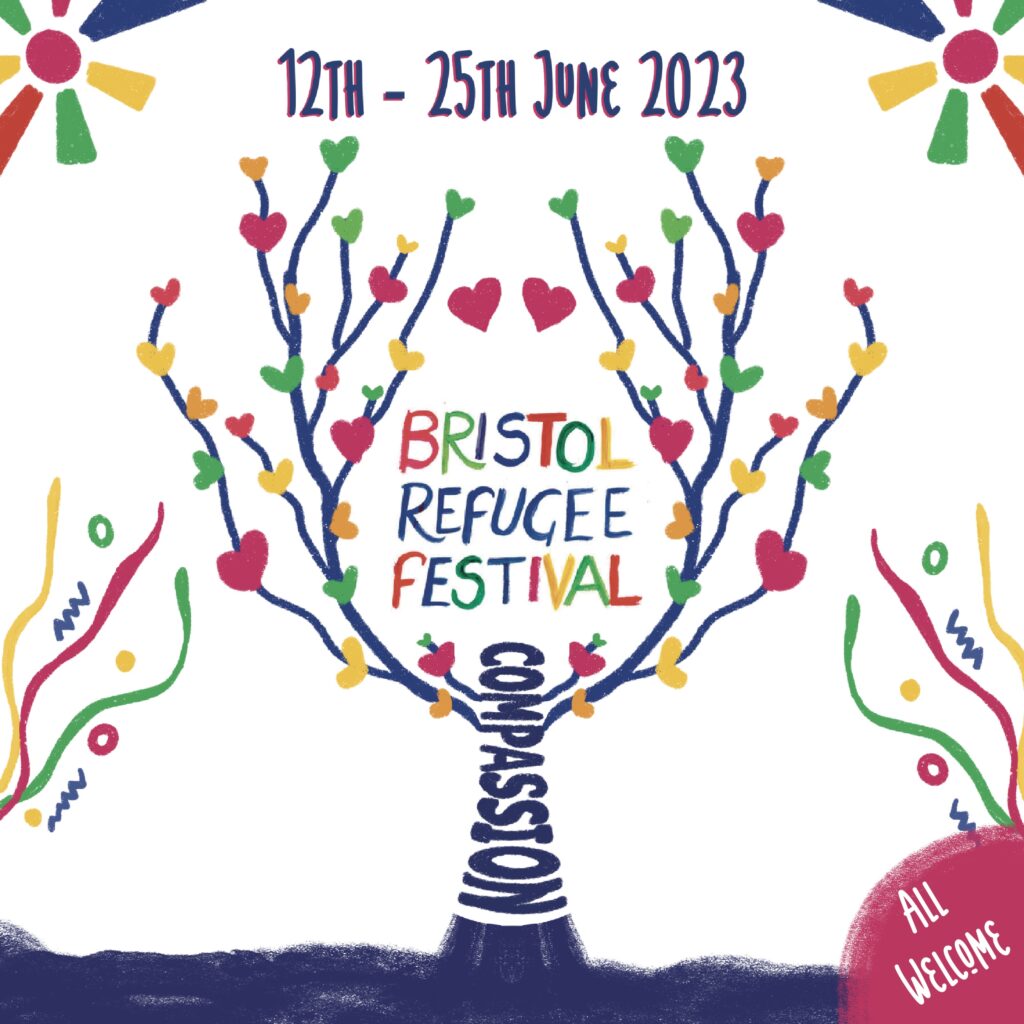 Get ready for…
Bristol Refugee Festival 2023!
Join with your community in June to celebrate creativity, compassion and cultural diversity.
Sharing spaces of welcome through art, sport, family, food and fun.
To see the full details of the programme click here.
For the downloadable programme click here.
————————————————–
For upcoming events follow us on our socials or sign-up for our newsletter here. If you would like to support BRF further you can do so by donating to our local giving page.