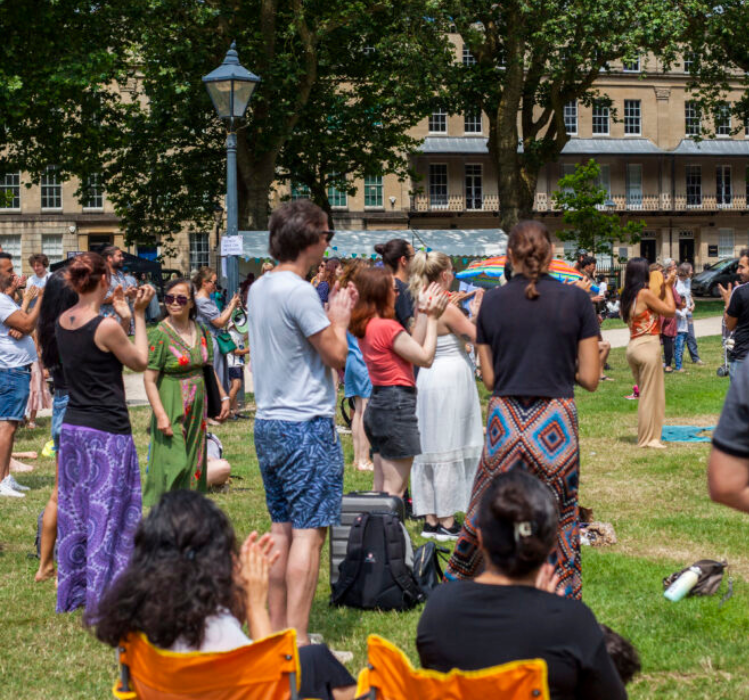 Bristol Refugee Festival coordinates a collaborative year-round programme of arts, cultural and educational events, bringing together communities from across Bristol and beyond to connect, share and celebrate.
This year's festival was incredible. Check out our 'best of' photo selection here. We're already thinking about next year and can't wait to do it all again!
In the meantime, the BRF team will be continuing to work with local communities to create spaces of welcome and host cultural events for all ages. If you or your organization would like to work with us please get in touch.
We post regularly on Facebook and Instagram – follow us to hear about upcoming events, and sign up for our monthly newsletter here. If you would like to support BRF further you can do so by donating to our local giving page.
Join us at our 2023 AGM and community celebration on 7 December! We will be gathering at Easton Community Centre at 4.30pm for music, dancing and feasting on a Ukrainian Christmas theme. More information and booking here.