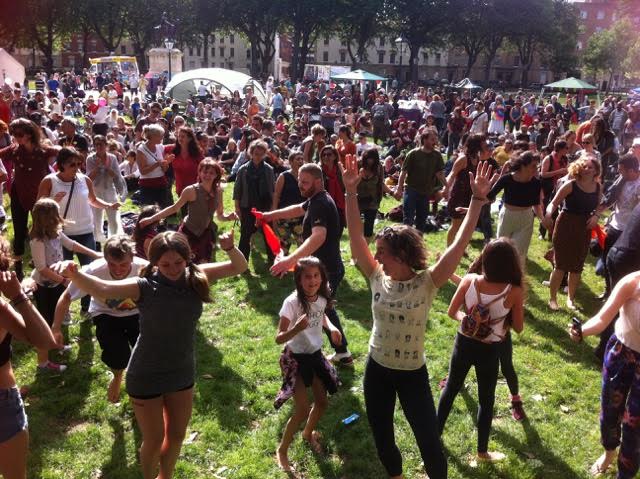 In 2005 as part of Refugee Week, Lorraine Ayensu, from Bristol City Council Asylum services, organised the first Bristol event at The Hope Centre in collaboration with Tribe of Doris and various Bristol Refugee support agencies. This event grew and became the much loved annual Celebrating Sanctuary event in Queen Square, a free family-friendly event with food, music, stalls and information, showcasing refugee artists and performers and providing a space for different cultures and communities to come together in celebration of their diversity.
Sadly Lorraine passed away in 2012 but the programme has expanded and blossomed and her music and inspirational legacy lives on through both the festival and LARA (Lorraine Ayensu Refugee Arts – which supports musicians from refugee backgrounds). It is undoubtedly because of Lorraine that Bristol became a City of Sanctuary .
As the programme grew it became clear that it needed to become an organisation in its own right and thus in 2017 Bristol Refugee Festival CIC was established. Since then the activities continue to grow and recognising a need for more local engagement, the organisation applied to the National Lottery for funding to develop a year round community engagement programme.
Bristol Refugee Festival now coordinates a collaborative year-round programme of arts, cultural and educational events, bringing together communities from across Bristol and beyond to connect, share and celebrate.
We aim to celebrate the contribution that refugees and asylum seekers make to the city, create a better understanding of why people seek sanctuary, help overcome misconceptions and promote successful community cohesion.