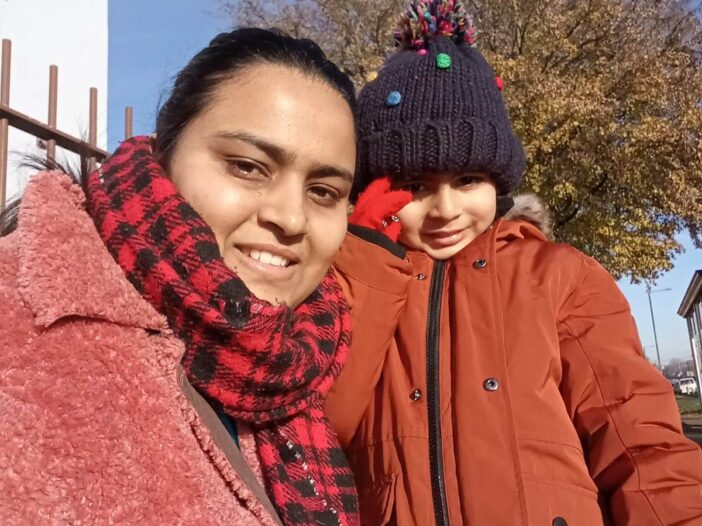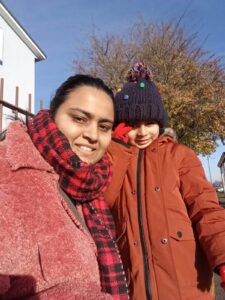 In our latest blog we hear from Pooja, another of Bristol Refugee Festivals' Ambassadors, on life in Bristol, what motivates her and the projects she devotes her time to.
My name is Pooja Bhardwaj, living in Bristol with my 4 year old son Raiyan in Bradley Stoke for 3 years and over. I love Bristol – its location near so many sea sides, lovely people, and this city has got beautiful history attached to it that makes it more special and memorable. In Bristol life is different, I sense alot of positive vibes. I found it lucky to be in Bristol because my life made major positive changes only after moving here.
I found myself very lucky to have had an awesome opportunity to restart my career, in the accounting profession that I always dreamt of. To be honest I am very positive about everything I do in my life, so I thought it's never too late to start. As I knew beforehand that where there is a will, there is a way, so as I started the course eventually I got the support to finance my fees and college expenses.
For me as an asylum seeker this is the biggest motivation that you are getting all the support that you need to have a successful career. I am delighted and grateful to Bristol Refugee Festival (BRF) who have always supported me extraordinarily to achieve my goals, understanding my needs and giving me a sense of belongingness. Just recently they helped me raise the money for my accounting course for which I am so grateful.
I always from the corner of my heart wanted to help and support others. When I came to Bristol in early 2020 during the peak of the pandemic I got substantial support with groceries and essentials. I was so glad to receive this, but on the other hand I found it to be great if I could help some charities by volunteering for them.
I started to volunteer at Aid Box Community (ABC) as well as volunteering with BRF as an ambassador. It feels so good when I interact with diverse groups. I love helping the ABC hub every Monday. What brings me there is the super supportive nature of the people working around me in the team, and honestly it feels like home. We have good communication with lots of chats and cups of coffee.
People are so happy here in Bristol and the surroundings are so beautiful, it inspires me to be here for the rest of my life.