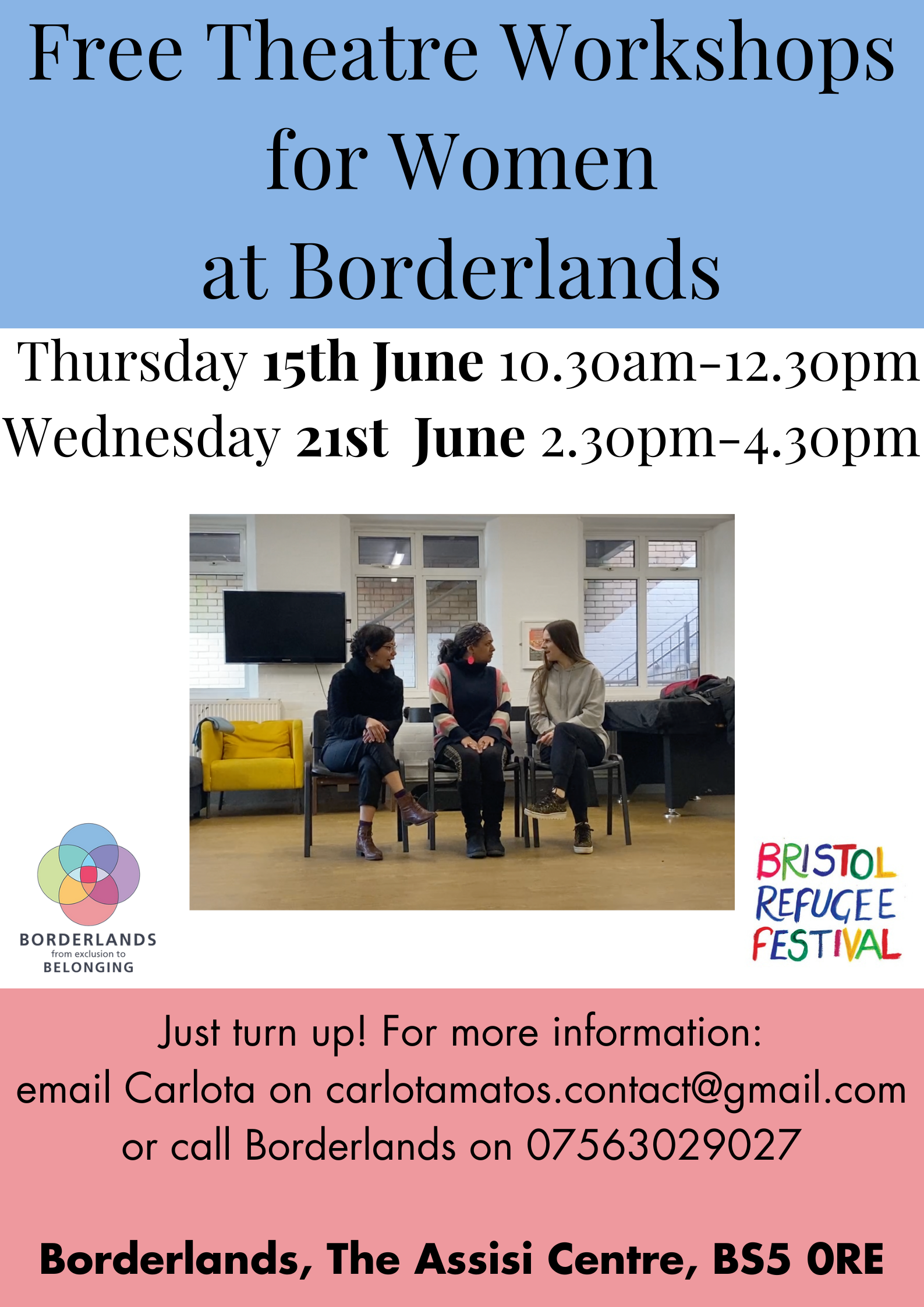 Free Theatre Workshop for Women
Join us for a workshop filled with fun games and activities, facilitated by migrant theatre artist Carlota Matos.
It will be a space for women to connect and try new things in a supportive environment.
All women welcome, no matter your level of English, and we would particularly encourage migrant women to attend.