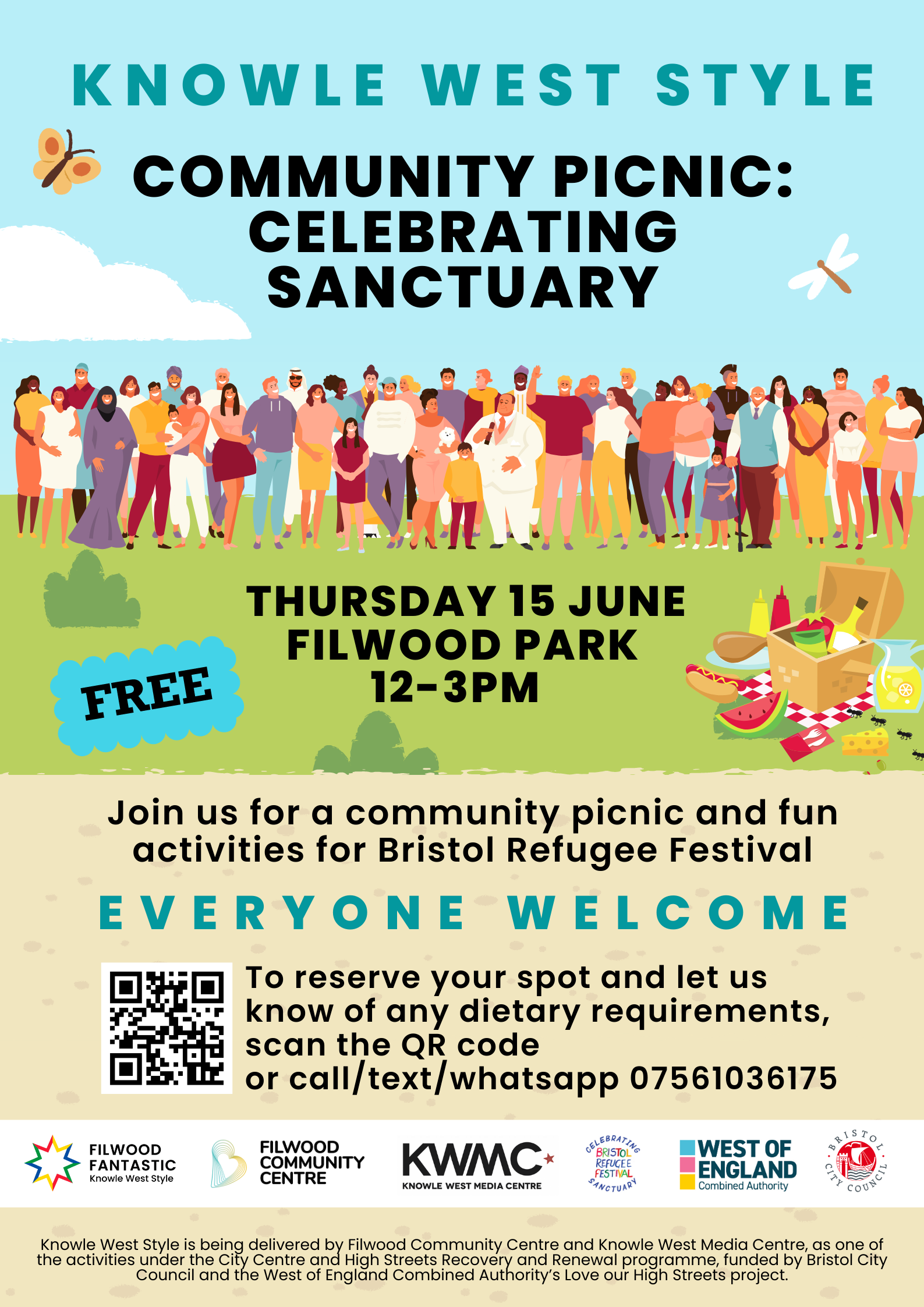 Community Picnic: Celebrating Sanctuaries
Join us on Thursday 15th June at 12pm in Filwood Park (at the bottom of Filwood Broadway) for a community lunch. We'll then take a look at a photography exhibition on Filwood Broadway, before finishing off with a round of crazy golf at Filwood Community Centre!
Do send an email to suzie@filwoodcentre.org.uk with any dietary requirements for the lunch.