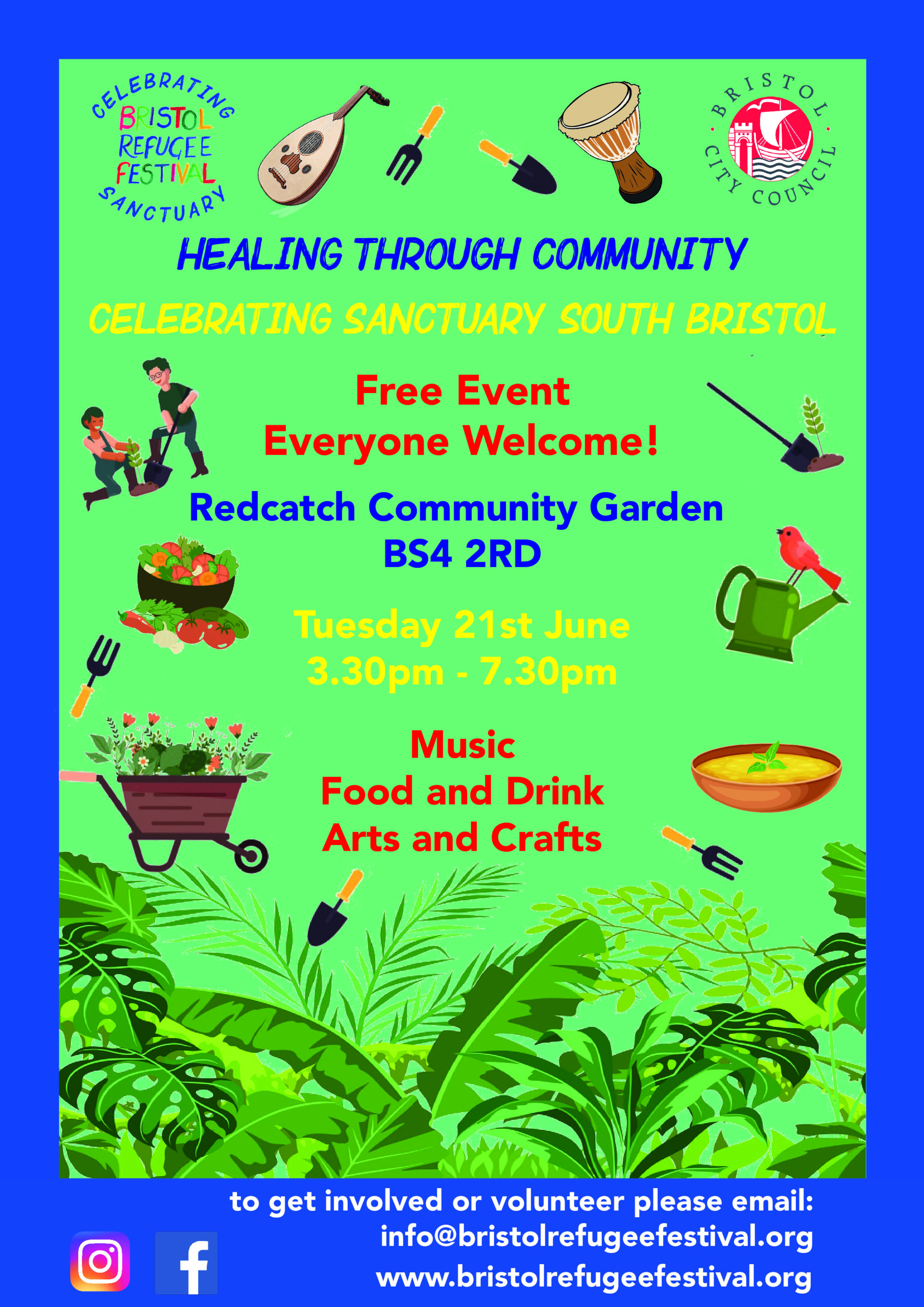 Celebrating Sanctuary South Bristol
Bringing together diverse communities from across the south of Bristol and beyond.
Come straight from school and get stuck-in to Vital Beats drumming circle, mandala-making and enjoy some delicious snacks.
If your joining us after work there will be a delicious curry accompanied by live music by the wonderful Moroccan oud-player Soufian Saihi.