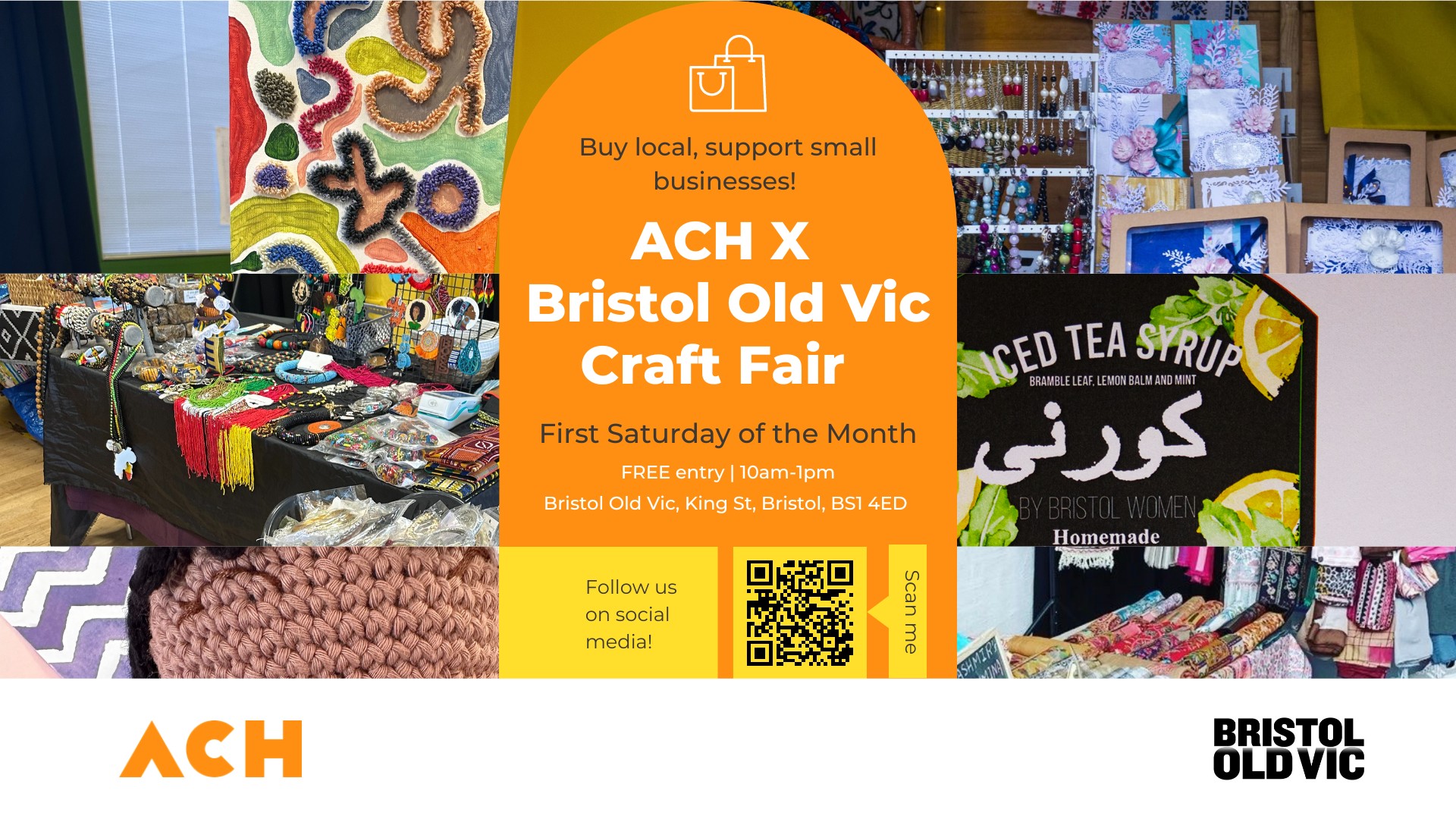 ACH x Bristol Old Vic Craft Fair
This is a free event taking place in Bristol Old Vic's foyer, in the heart of Bristol's historic centre.
This month we are celebrating #RefugeeWeek2023 and marks the Craft Market 1st year anniversary!
Our craft markets take place on the first Saturday of every month, featuring new stallholders and brand-new products. So, remember to mark your calendars; we can't wait to see you there!