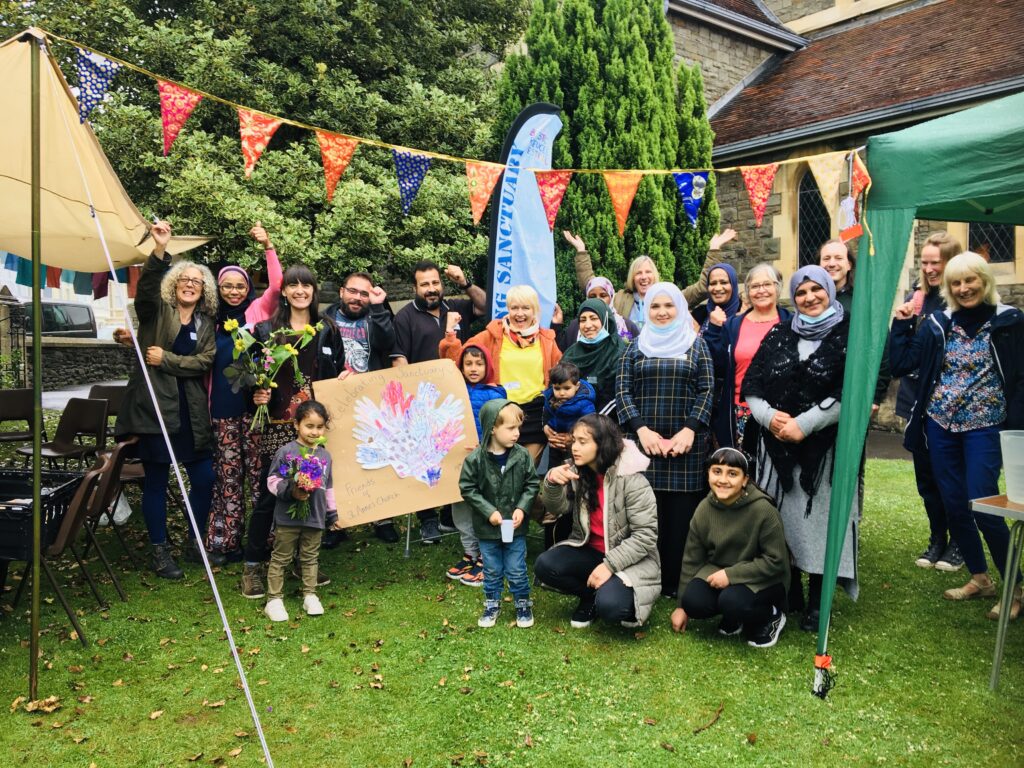 Our AGM and Community Celebration takes place on Mon 12th December (4-6.30pm), please book your place! There will be updates, creative activities, delicious Syrian and Lebanese food… An evening not to be missed!
————————————————–
Not just a festival… Bristol Refugee Festival coordinates a collaborative year-round programme of arts, cultural and educational events, bringing together communities from across Bristol and beyond to connect, share and celebrate.
 We aim to celebrate the contribution that refugees and asylum seekers make to the city, create a better understanding of why people seek sanctuary, help overcome misconceptions and promote successful community cohesion.
To see photos from the 2022 festival events, head to our gallery.
For upcoming events follow us on ours socials or sign-up for our newsletter here. If you would like to support BRF further you can do so by donating to our local giving page.
See our Evaluation Report and Executive Summary for 2021/2022.