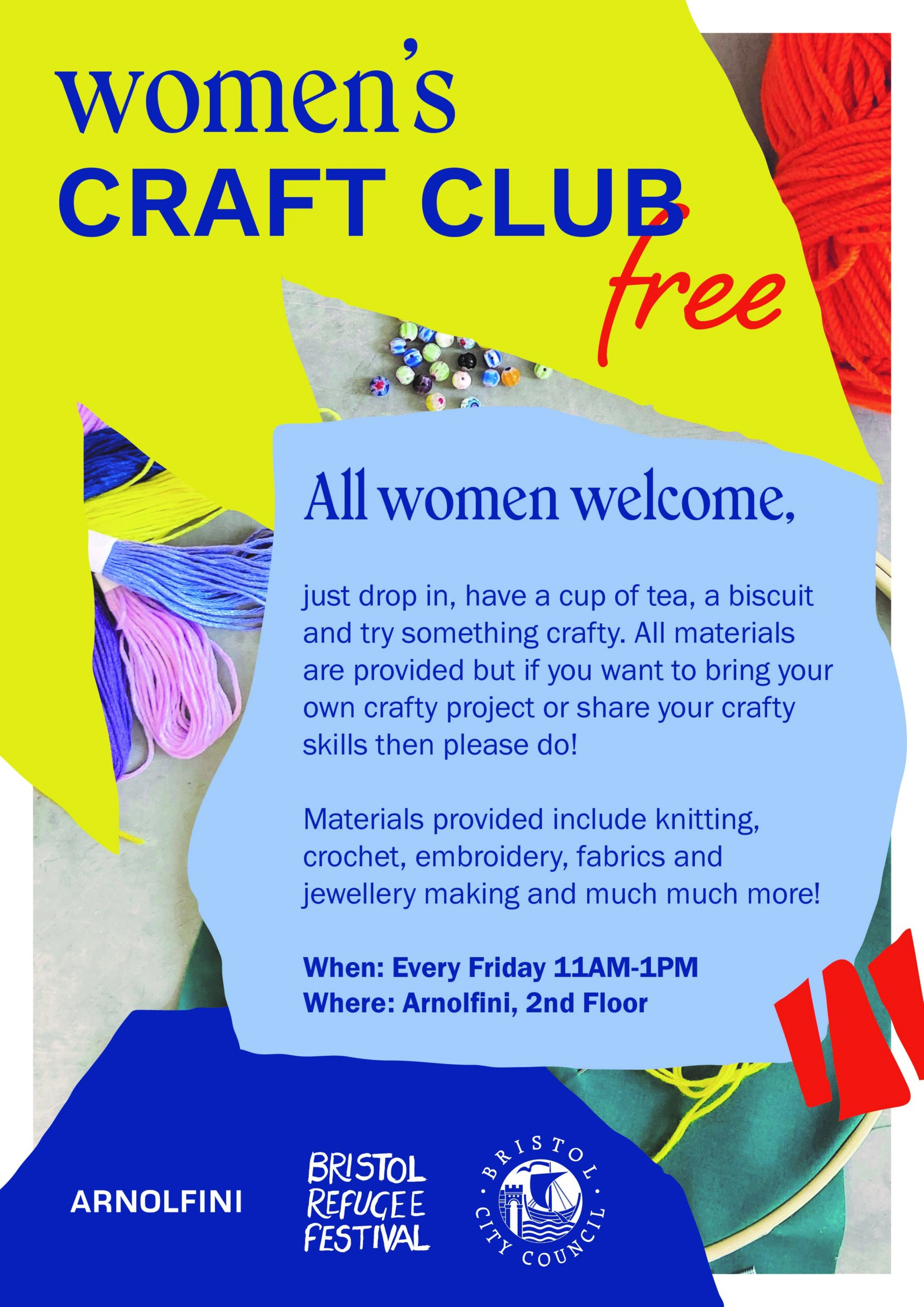 Craft + Conversation
Join Arnolfini and Bristol Refugee Festival's weekly women's craft group at Arnolfini

where women from all backgrounds are welcome to come along, have a cup of tea and get crafty.
All materials are provided – including knitting, crochet, embroidery, fabrics, jewellery making and more!
If you want to bring your own crafty project or share your crafty project, then please do!
Every Friday. Just drop in, it's all free!